To purchase these CDs, please send an e-mail to: coroestablerosario@yahoo.com
BRAHMS | EL CANTO DEL DESTINO
Edicion no comercial
Schiksalslied, op. 54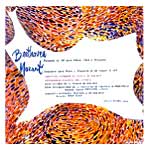 BEETHOVEN | MOZART
BEETHOVEN · Fantasia Op. 80 para Piano, Coro y Orquesta
MOZART · Concierto para Piano y
Orquesta en Do Mayor K 467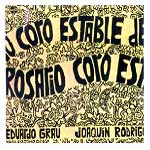 EDUARDO GRAU | JOAQUIN RODRIGO
CANCIONES ESPAÑOLAS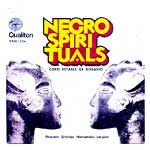 NEGRO SPIRITUALS
Let Us Break Together
Nobody Knows The Trouble I've Seen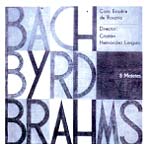 BACH | BYRD | BRAHMS 3 MOTETES
XXV º ANIVERSARIO
Edición no-comercial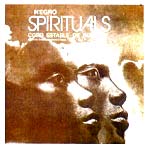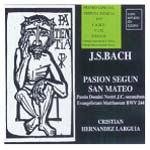 J. S. BACH PASION SEGUN SAN MATEO BWV 244
Premio Especial "Tribuna Musical" UNESCO 1997
Edición no-comercial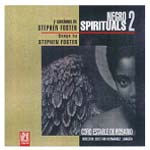 NEGRO SPIRITUALS 2 AND SONGS BY STEPHEN FOSTER
01. Ride The Chariot
02. Oh, Freedom!
03. Hail Mary
04. I Want to Die Easy
05. Elijah Rock
06. My Soul's Been Anchored in Duh Lord
07. I'm Going To Sing
08. Listen to the Lambs
09. This Old Hammer Kill'd John Henry
10. I Couldn´t Hear Nobody Pray
11. Joshua Fit The Battle Of Jerico
12. Blow Yo´ Gospel Trumpet
13. Can´t You Hear What My Lord Said
14. Holy, Holy
15. De Camptown Races
16. Beautiful Dreamer
17. Oh! Susana!
18. Sweetly She Sleeps, My Alice Fair
19. Old Folks At Home
20. Old Memories
21. Git On Board Little Children
22. Dry Bones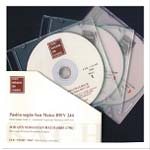 J. S. BACH PASION SEGUN SAN MATEO BWV 244
2004 | Edición no-comercial
Primera audición argentina con instrumentos históricos.
Grabación digital efectuada en vivo durante el concierto realizado en el Auditorio Fundación de Rosario el 24/06/03, para el Ciclo de Abono del Mozarteum Argentino Filial Rosario.
01. Coro "Kommt, ihr Töchter"
08. Aria "Blute nur, du liebes Herz"
68. Coro "Wir setzen uns mit Tränen niedert"